For my A Christmas Tale Blog Event, one of the rules is to share 3 reading traditions I do, did, or would like to do one day. When I was a child, the most beautiful holiday storybook in our whole house was The Christmas Miracle of Jonathan Toomey by Susan Wojciechowski (illustrated by P.J. Lynch). This book is gorgeous. I remember my mother displaying it prominently in our living room and reading it to me on many occasions. Check out this breathtaking cover: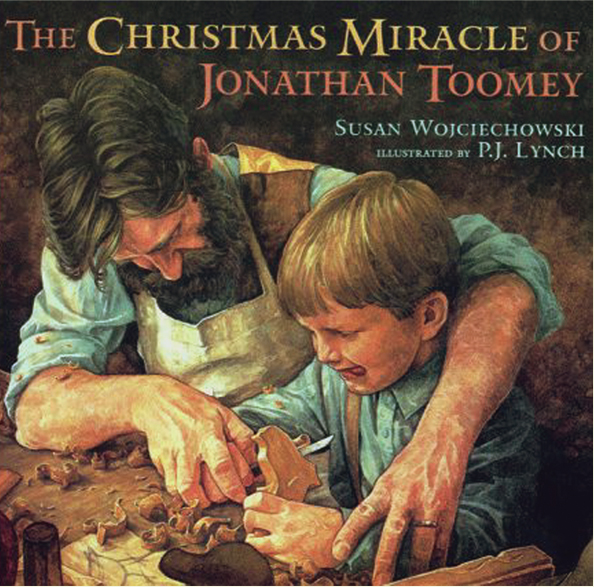 Doesn't it just make you want to run out and read it right now!? It certainly makes me want to. I haven't read this book since I was a little girl, but I still remember it. It is definitely on my "Get Before We Have Little Ones" list.
Here is the synopsis from Amazon:
Jonathan Toomey is the best woodcarver in the valley, but he is always alone and never smiles. No one knows about the mementos of his lost wife and child that he keeps in an unopened drawer. But one early winter's day, a widow and her young son approach him with a gentle request that leads to a joyful miracle. The moving, lyrical tale, gloriously illustrated by P.J. Lynch, has been widely hailed as a true Christmas classic.
Want to check it out for yourself? You can find it on here.
In case you missed my sponsors' favorite holiday storybooks, click here to enjoy them!
Merry Christmas! Come back tomorrow to see our weekly Wednesday Wanderment linkup. 🙂
A Christmas Tale: My Favorite Holiday Storybook