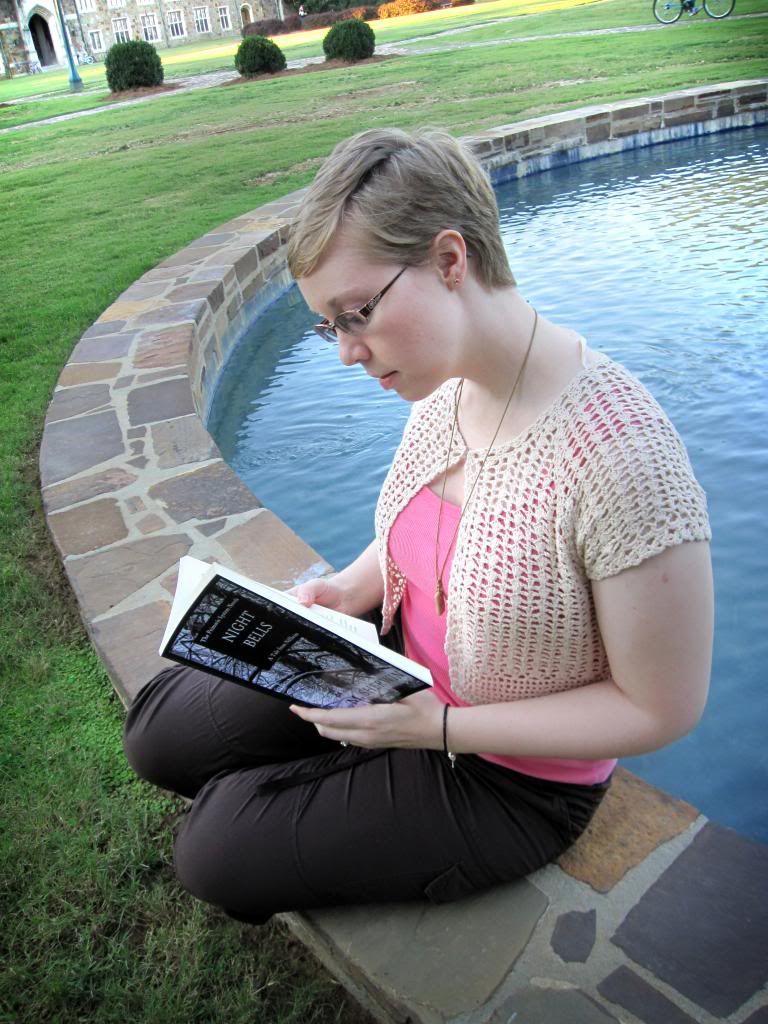 I cannot believe that 2013 is here! Time to reorganize my "I'm Reading" page on my blog. Since I'll be taking that down to put up a starting list for 2013, I thought it would be fun to showcase my favorite books from 2012. All in all, I read 38 books. My goal was to read 12, so I tripled my goal! WOOHOO! This coming year, my goal is to read 36. We'll see if I can triple that, LOL. But without further eloquence, here are my favorite reads from this year:
>> Thief of Time by Terry Pratchett
>> Heir to Sevenwaters by Juliet Marillier
>> The Problem of Pain by C.S. Lewis
>> Small Gods by Terry Pratchett (MY REVIEW)
>> The Emperor's Edge by Lindsay Buroker
>> Sitting at the Feet of Rabbi Jesus by Ann Spangler and Lois Tverberg (MY REVIEW)
I read a ton this year, but those were my definite favorites. I especially loved all the Terry Pratchett books. I adore that man's writing. New-to-me author Lindsay Buroker was also a favorite! I can't wait to read the next books she puts out.
This year, I have plans to read all the books in Lindsay Buroker's Emperor's Edge series, The Hunger Games trilogy (yes, I'm horrible that I haven't read them yet), and many others! Stay tuned! If you're interested in checking out my favorites above, be sure to look at my reviews for the ones I have available.
I hope your 2013 is starting off right and that you are enjoying yourselves! See you tomorrow! Sorry that I don't have a normal "Wednesday Wanderment" post for this week, but next week we'll be all back to normal from the holidays. 🙂
REMINDERS:
>> Night Bells is only $0.99 for Kindle and Nook! Get your copy today. Not sure you want to take a chance on it yet? Check out the first chapter for free here.
>> If you've read Night Bells and would like to read more Tales from Niflheim, check out the sequel, Silent Shades! It's available for Kindle, Nook, and in print. Check out the first chapter for free here.
>> Sponsor spots on Unearthing Words are a great way to spread the word about your blog! Large sponsors are featured in an interview of their own and medium sponsors are featured in a group post sometime during the month of their sponsorship. Right now, I STILL have a sale going on! Check out my Advertising page if you're interested.
Favorite Books Read in 2012