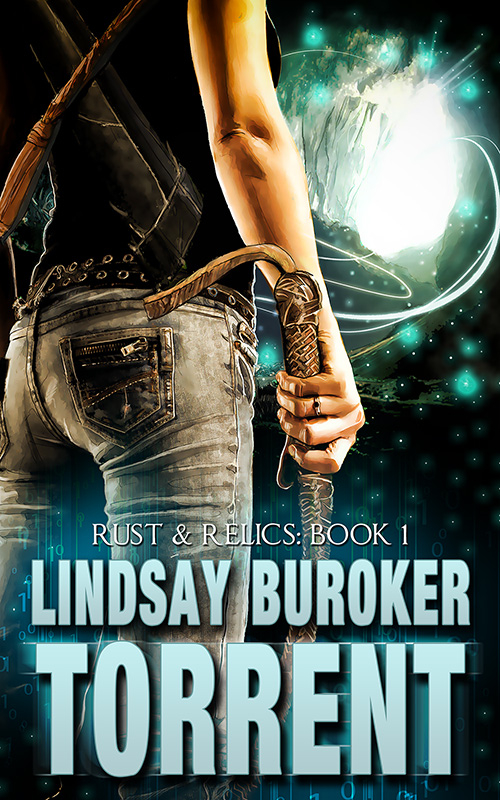 I am majorly stoked, y'all. I was one of the lucky 50 folks who won Lindsay Buroker's new eBook Torrent from her blog contest a while back. *Happy Dance* I am so excited! I adore that woman's writing. She is such a talented, prolific (insanely…), and witty author. If you've never read her books, Torrent might be a terrific place to start since it is from a brand new series called Rust & Relics. I can't WAIT to read this one. I'll be sure to put up a review ASAP.
Her other works include The Emperor's Edge series, Flash Gold Chronicles, and a plethora of other shorter works and novellas. This woman is every indie-author's role model, I'm telling you. She is a brilliant business woman and really knows how to market her work to reach new and old readers alike. Her blog is a great source of inspiration and aid to us struggling indies and those who are just starting out (or dreaming about starting out).
I just had to share my excitement at winning and push all of you to go read her stuff!!! You won't be disappointed. For real. Don't take my word for it, though. Go and read all of her books for yourself and you'll become a rabid fan like me!
I'm a Winner! (Of Lindsay Buroker's New Book!)