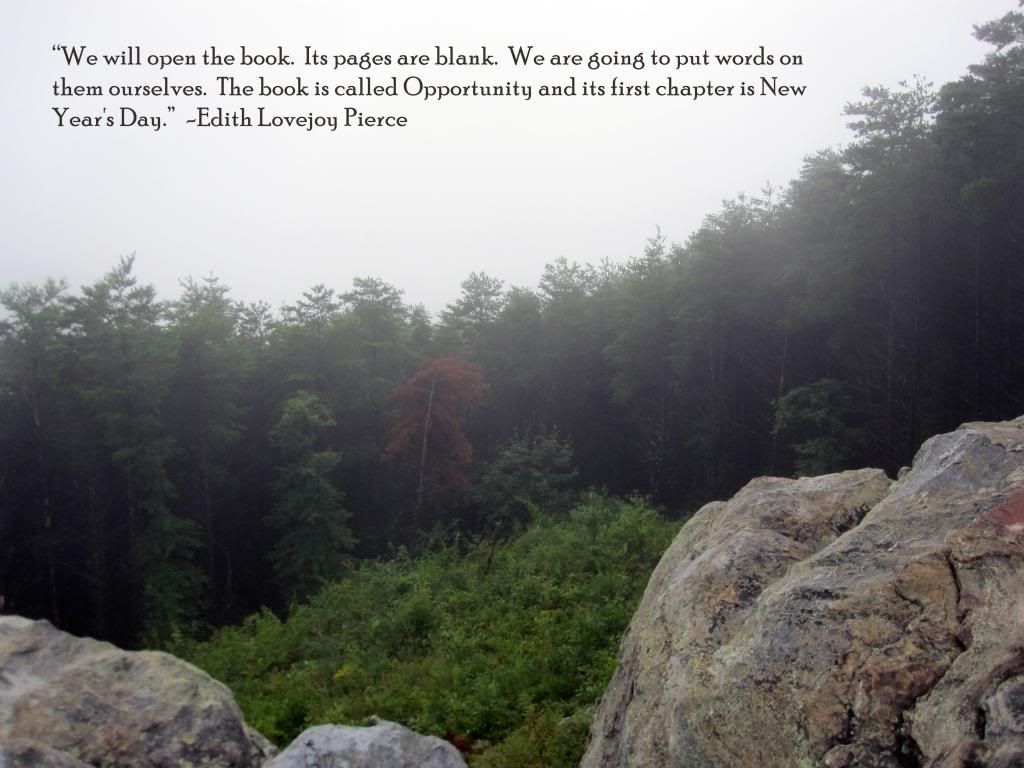 It's extremely difficult to believe that 2012 is almost at an end. At this time of year, when Christmas bells are ringing and New Year's Eve plans are being made, I often like to reflect on the joys and milestones of the year and to ponder my goals for the next. I'm not going to unveil all of my goals for next year, but I thought it would be fun to discuss a few on my list. I'm a big fan of goals. I don't like to call my plans "resolutions", because when you accidentally fall short of them, it often feels like failure. When you don't necessarily achieve a goal, however, it's just a minor set-back, because you can continue working towards your ideal.
SOME OF MY WRITING GOALS IN 2013 ARE:
>> Plan more for my stories. — I'm a pantser. That means, I love to sit down at a blank white screen and just dive in to see where the story takes me. I do a little bit of planning, however. I suppose that would make me a hybrid of sorts. However, to challenge myself in the next year, I'm going to try to do a bit more planning. I'm not trying to take the "pantser out of me", but I would like to have a better idea of where I'm going when I start a new novel.
>> Publish 3 projects next year. — I say 3 "projects", because it might end up looking like 2 novels and 1 novella. Or 3 novels. Really, it will depend on how much writing I can get done and still have publishing time. I have 2 books definitely in mind for publishing next year. The third? Not sure yet. 🙂
>> Grow my readership. — Many authors call this their "tribe". I'd love to build an active community of readers, whether it be through my website, Goodreads, or some other form. I really want people to enjoy reading my books and talking about them with other people. That's a lofty dream of mine, but my goal is simple: obtain more readers who love my stories. To do that, I must keep writing enjoyable novels and keep marketing!
Those are my biggies for next year. I, of course, have others, but I don't necessarily want to share all my secrets, now do I? 🙂 I, of course, have many other types of goals for next year. I'll divulge a few of them below.
SOME OF MY HEALTH GOALS FOR 2013 ARE:
>> Become a beast. — By that, I mean gain lots of muscle tone. ;-P Because of my hypermobility mentioned in this post, I have to pretty much stay buff my entire life to avoid problems with my joints. Not exactly a bad problem to have. If anything, it pushes me to stay in the best shape possible. My physical therapy will continue into 2013, so I'm excited to learn lots of fun habits, good form, and specific targeting tasks I can do to keep my loose ligaments in line.
>> Try to eat a vegetable and fruit every day. — Now, don't laugh at that one. There are seriously some days that I don't eat a vegetable or a fruit. Now, I do try to eat lean protein, whole grains, and limit my sugars. I'm good at that. NOW I need to work on increasing my roughage intake. 🙂 I think this is an extremely achievable goal. I'll let you know how I do!
>> Get to expert level on DDR. — By "expert level", I don't mean that I'll be the best player in the world. I would like to be able to get to that level in the game. It's a mode. 🙂 I'm a BIG DDR fan and I would love to get better at it.
SOME OF MY LIFE GOALS FOR 2013 ARE:
>> Read at least 36 books. — This year, I set a goal of 12 books (very low) and blew it out of the water. I'm already up to 38 books for the year–which doesn't sound like much, I know, but life is busy! Next year, I'll set the bar at 36 and try to blow that one away, too!
>> Participate in at least 1 community outreach event. — This could be a mission trip, volunteering at a local food bank, etc. I'd love to be more involved in my local community and helping out those in need. Again, the real goal would be to go over this number, but even one time will be a good start.
>> Be more intentionally positive, loving, and encouraging to myself and others. — Sometimes, I can be a bit of a Debby Downer. Not because I want to be, but because I tend towards the worry-wart mentality. This has slowly been growing better and better over the years and this time of my life has been the best so far in that regard. My goal for 2013 will be to continue retraining my mind for positive thinking and loving thoughts!
There you have it! 9 goals that are on my list for the new year! Remember, those are not all my goals and I might share more as 2013 begins and progresses, but for now, I thought I'd give you a taste.
What are some things on your goal-list for the new year? Are you good at working on your goals or do you often let them fall by the wayside?
Not to brag, but I am actually really good at working towards my goals. I LOVE making challenges for myself and working on achieving them. It makes me feel like I'm making my dreams a priority and that what I truly desire is important. Making goals and working towards them are a HUGE part of self-care. Don't be afraid to make yourself a priority. You cannot truly love others without loving yourself. Now get out there and come up with some fun goals for the new year!
Next week, I'll share some of the goals I achieved in 2012 and my thoughts on them.
Merry Christmas!
Teaching This Writer New Tricks in 2013